Advanced BCAA Formula
Longer Workouts, Less Soreness, Better Recovery
Superior Endurance & Train Harder
Gain Lean Muscle Mass
38 Servings.
Product Description
Nutritional Facts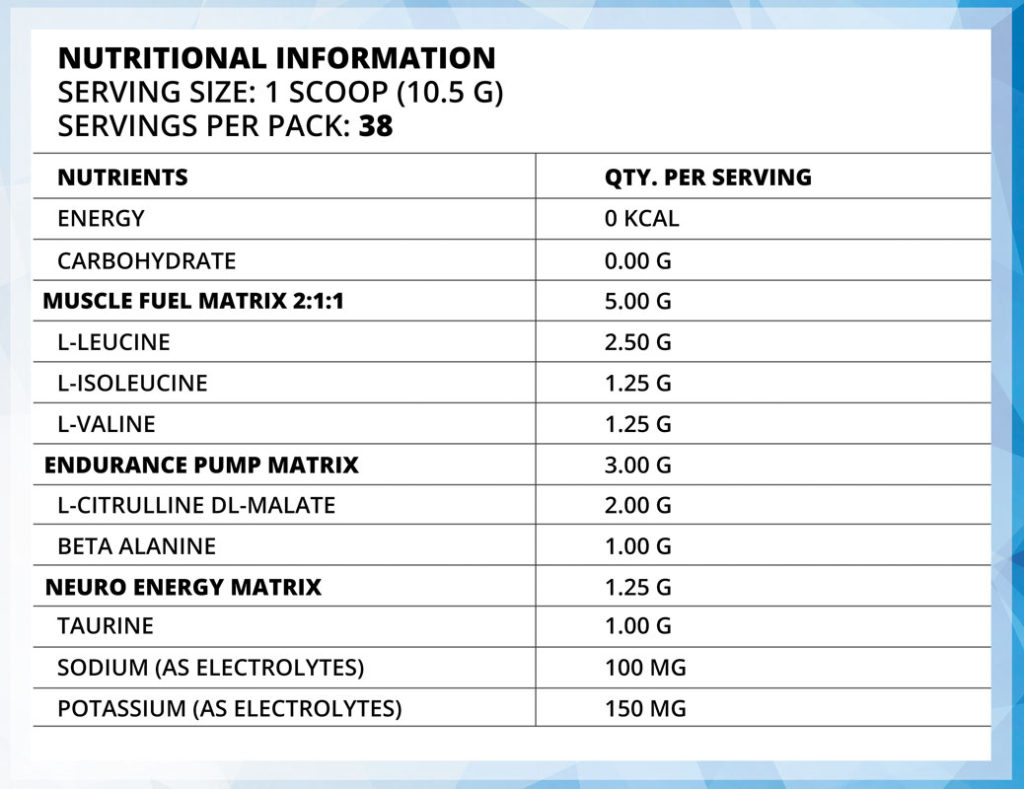 Premium intra-workout powder for any high intensity athlete!
Supports Performance & Endurance.
Great Tasting Drink Formulated To Supply Electrolytes & Battle Fatigue, While Enhancing Mental Clarity During Training.
L-Citrulline delivers the purest form of natural Nitric Oxide support available and starts working from the very first dose.
Beta Alanine provides a Bio-Friendly form of Beta Alanine. A naturally occuring muscle carnosine. Muscle carnosine is an essential part of delaying the onset of muscle fatigue and failure.
Build Muscle – Armed has been scientifically formulated from BCAA's in 2:1:1 ratio to help you build muscle fast.
How to use ARMED?
Advance Athletes may take 2-3 servings a day. 1 Pre Workout, 1 Intra Workout & 1 Post Workout.
Beginners may start with just 1 Scoop. During the workout
MIX 1 SCOOP WITH 250-300ML OF WATER